Profumi novità 2017/2018!
È un argomento molto vasto, ma per questa volta parleremo di profumi novità 2017/2018 reperibili facilmente in profumeria e online.
Magari da questo post profumato, potrete prendere spunto per qualche regalo di natale (eh sì ragazzi sto parlando con voi!! Scrivetevi degli appunti per le vostre donzelle!!), perché come ben sapete sotto i periodi natalizi ci sono tantissime box regalo con i profumi novità e i vari gadget (anzi fatemi sapere se potrebbe interessarvi un articolo di quel tipo).
Questa di seguito non è una classifica ma semplicemente una lista di quelli più accattivanti secondo me!
Iniziamo subito con il profumo più pubblicizzato in questo momento, e sto parlando di…
TWILLY di Hermes- Eau de Parfum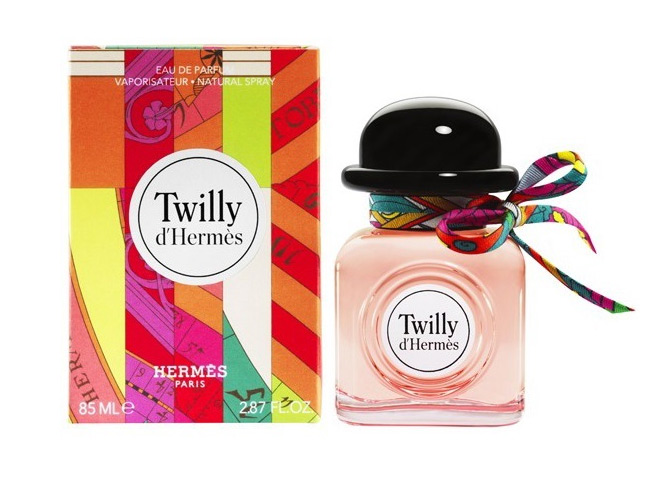 E' un profumo giovanile, speziato e orientale dove ci si può sentire al suo interno zenzero, sandalo e tuberosa mixati in modo differente che lo rendono accattivante e passionale.
«È pensando alle giovani donne, guardandole vivere, che ho creato Twilly d'Hermès. Libere, audaci, connesse, vivaci e imprevedibili, contraddicono ogni aspettativa, fanno di testa loro, impongono il loro ritmo, inventandone una cadenza inedita.» Christine Nagel.
Proprio con questo spirito la maestra profumiera di Hermes, Christine Nagel ha creato questo profumo, Twilly. Vi ricordo inoltre che un nastro di seta Hermes è annodato a mano attorno al tappo del profumo, un tocco di classe e fantasia!
(Prezzi online: 30ml 60,95 – 50ml 90,95 – 85ml 125,95)
Secondo posto per i ''profumi novità 2017/2018'' Kenzo World– Eau de Parfum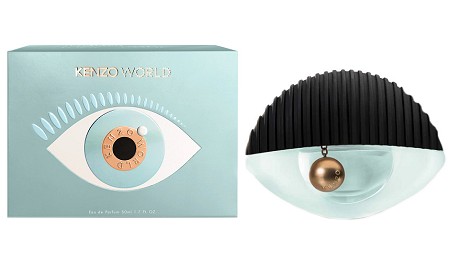 E' un profumo fiorito ed ambrato che rappresenta la libertà di espressione, la diversità e la creatività, una fragranza divertente e dinamica… fedele allo spirito di KENZO. Per questo motivo i due creatori Carol Lim e Humberto Leon, direttori artistici della maison KENZO, creano questo profumo a loro immagine e somiglianza: audace, spontaneo, sorprendente, divertente, colorato… Questo profumo femminile ha come note di testa peonia e lampone, come note di cuore il fruttato gelsomino d'Egitto e come note di fondo il sensuale e misterioso ambroxan. La confezione di questa super e particolarissima fragranza è un occhio stilizzato e delle fantastiche ciglia!
(Prezzi online: 30ml 61,95 – 50ml 86,95 – 85ml 107,95)
Al terzo posto della lista '' Profumi novità 2017/2018'' invece una scatoletta e un profumo iconico…Tiffany & Co. – Eau de Parfum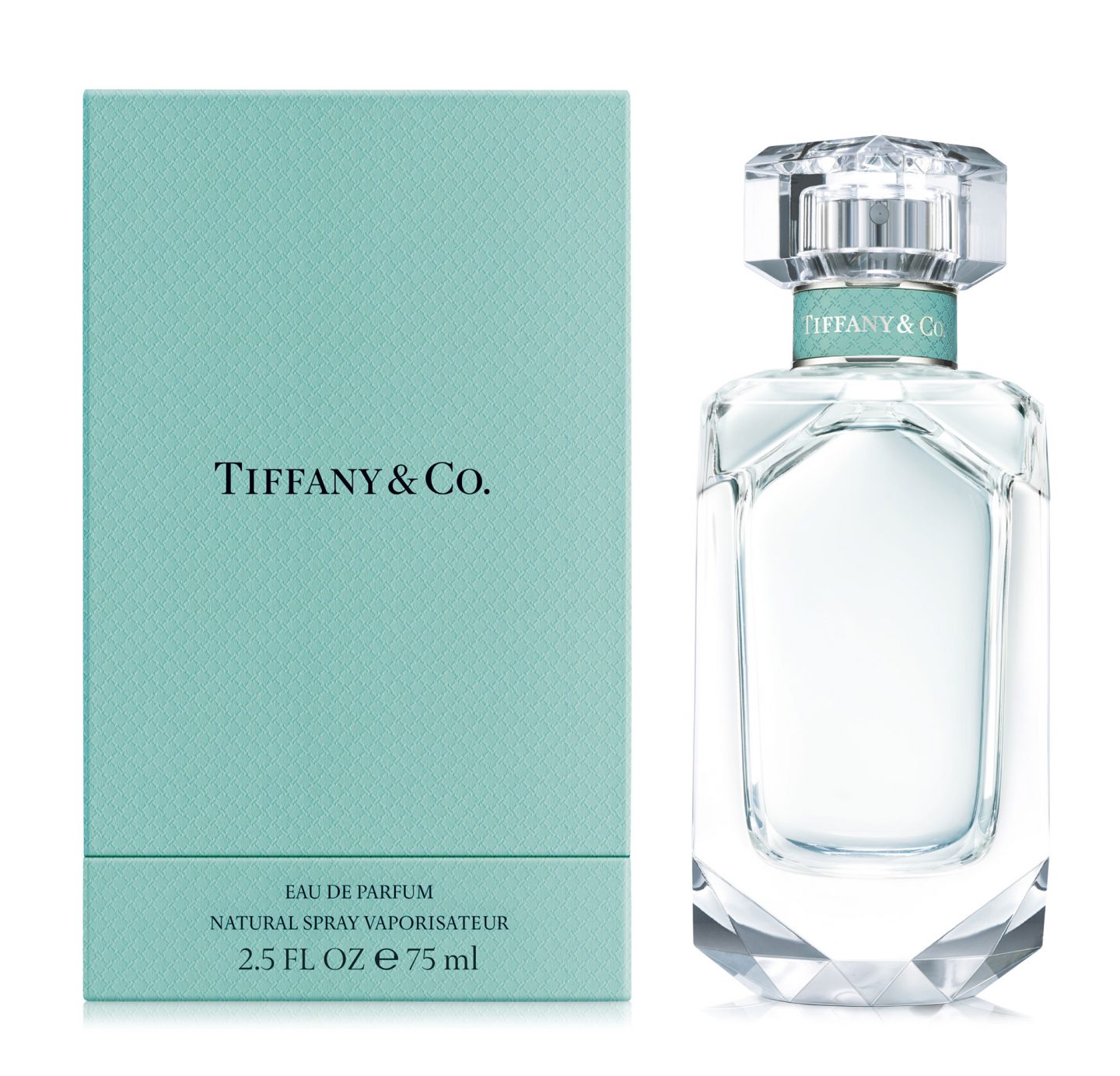 Con la sua nuova fragranza, Tiffany incarna il lusso, il glamour e il romanticismo di New York… eh sì ragazze se siete delle amanti di Sex and the city e vorreste camminare per la grande mela mentre invece siete a casa vostra questo profumo fa per voi!
Alla prima annusata potrete sentire frizzanti note di testa di mandarino verde, nel cuore invece l'ingrediente protagonista è il prezioso fiore di iris che lo rende femminile e raffinato, infine nelle note di fondo troviamo il patchouli che da sensualità.  Il profumiere Daniela Andrier si è lasciata ispirare dalla sua passione per i gioielli e le pietre preziose e soprattutto dal fiore iris, un fiore, da tempo associato al marchio Tiffany essendo un motivo ricorrente nel design e nelle creazioni della Maison. La boccetta in vetro ricorda l'iconico anello di fidanzamento Tiffany Lucida® e al famosissimo Diamante Giallo Tiffany, e un ultima cosa molto importante è che questo profumo viene venduto all'interno dell'iconca Tiffany Blue Box®.
(Prezzi online: 30ml 69,95 – 50ml 96,95 – 85ml 126,95)
Al quarto posto della lista '' Profumi novità 2017/2018 '' la novità della casa italiana Prada, La Femme Intense- Eau de Parfum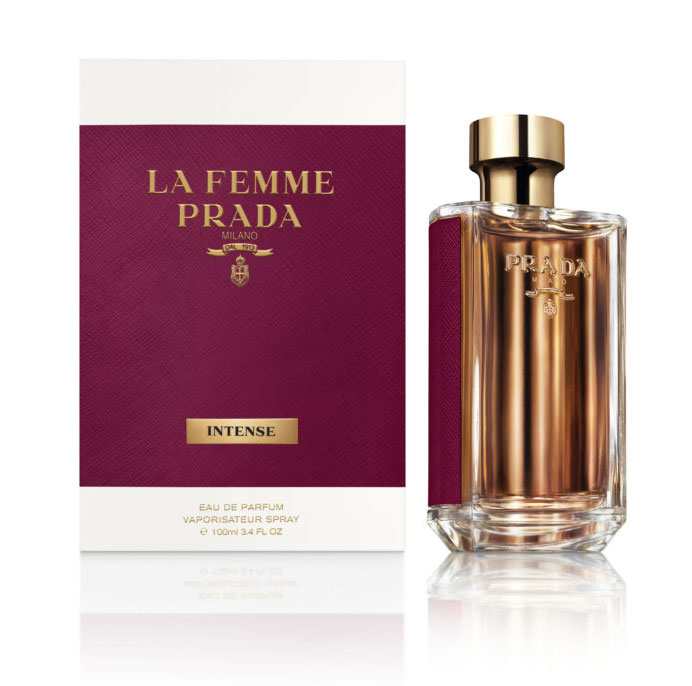 La Femme Prada esalta un fiore inaspettato il frangipane (ragazze non ingrassate non sono carboidrati state tranquille), emana toni speziati di ylang-ylang, addolciti da cera d'api e vaniglia e arricchita da tuberosa e da vetiver. Questa fragranza unica nel suo genere e che si allontana dalle fragranze più note è resa tale dal frangipane fiore lontano che la rende fiorita, solare e molto sensuale. La boccetta in vetro con il tradizionale logo Prada è super elegante con inserti ecopelle sui lati la rende anche grintosa e sexy!
(Prezzi online: 35ml 68,95 – 50ml 91,95 – 100ml 130,95)
Al quinto posto della lista '' Profumi novità 2017/2018 '' c'è La vie est belle L'Éclat Lancome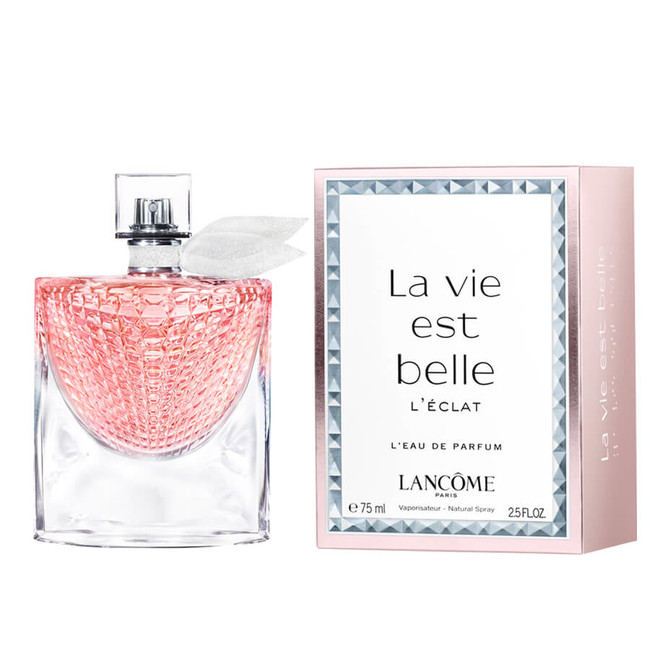 Due anni fa, Lancôme chiese ai profumieri Dominique Ropion e Anne Flip, di creare una fragranza che desse l'idea di felicità irresistibile e contagiosa, come un raggio di luce riflesso all'infinito. Da quest'idea è nata oggi la nuova eau de parfum La vie est belle L'Éclat un profumo dalle note agrumate di fiori d'arancio, rosa, gelsomino, bergamotto e mandarino. Il flacone in vetro ricorda la prima edizione, ma il il prisma è sfaccettato è luminoso con il tradizionale fiocchetto al collo della bottiglia.
(Prezzi online: 35ml 57 – 50ml 83,50 – 75ml 106,50)
Al sesto posto della lista '' Profumi novità 2017/2018 '' troviamo Dange Rose di Blumarine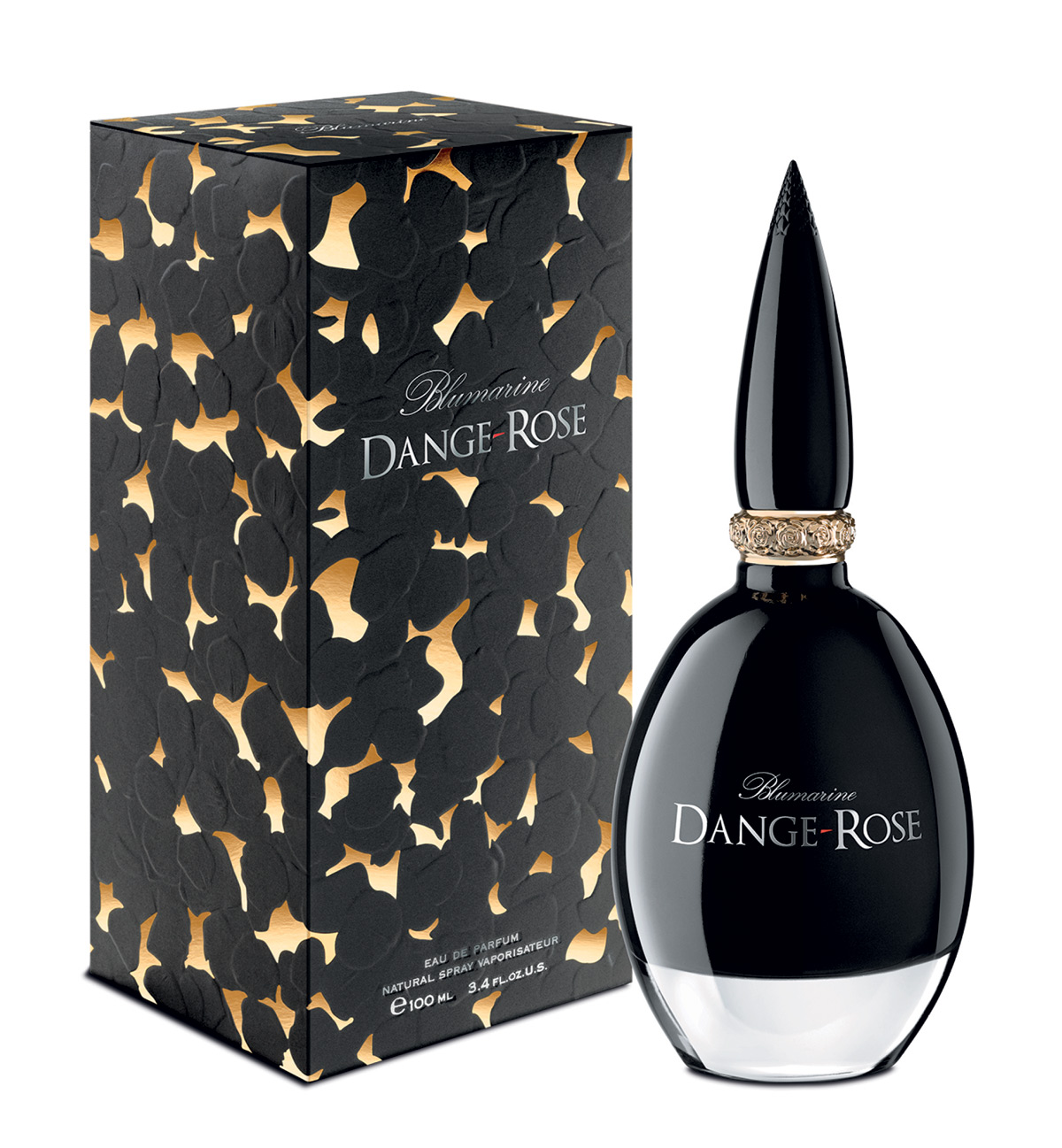 Per questo profumo Pierre-Constantin Gueros ha associato forza, intensità del colore, che sono le caratteristiche della Rose de Versailles, al sentore balsamico dei fiori di basilico con, in più, note di pepe rosa, pera nashi, fresia, magnolia, ambra bianca, legno di cachemire e così nasce questo profumo dall'ampolla nera magica che affascina e abbina due elementi così diversi ma perfettamente in armonia in questa fragranza! Da annusare assolutamente!
(Prezzi online: 30ml 42 euro – 50ml 59 euro – 100ml 79 euro)
Settimo posto '' Profumi novità 2017/2018 '' per Bloom di Gucci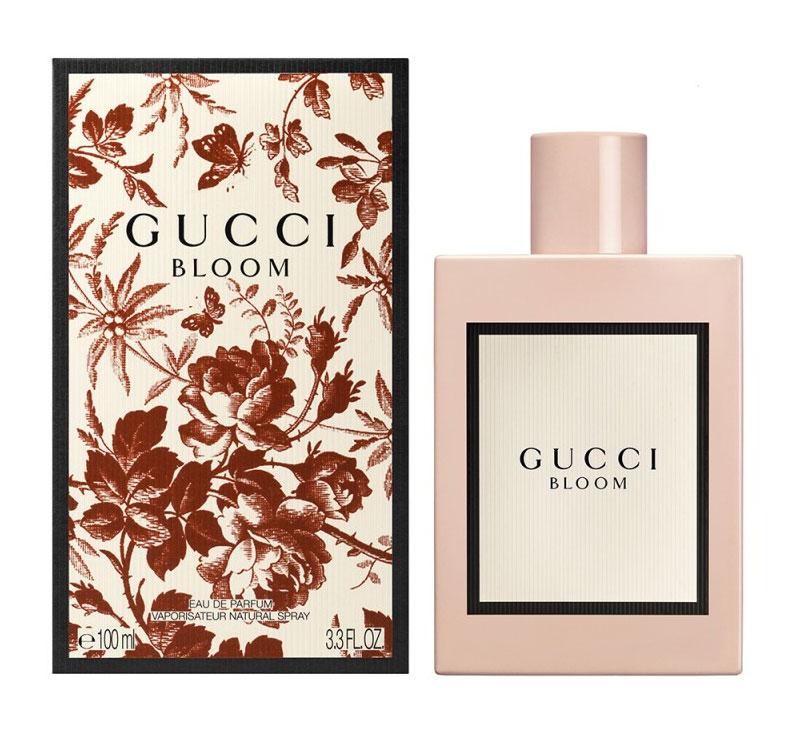 Bloom è il primo profumo ideato dal Direttore Creativo Alessandro Michele, è una fragranza decisamente floreale perché al suo interno troviamo tuberosa e gelsomino perfettamente equilibrati.  Il Rangoon Creeper, pianta che cambia colore durante la fioritura, dona alla fragranza una lieve sfumatura cipriata, proprio come il colore della sua confezione.
La pubblicità di questo profumo è stata affidata a 3 donne: l'attrice Dakota Johnson, l'attrice e modella Hari Nef e l'artista Petra Collins.
(Prezzi online: 30ml 70.90 euro – 50ml 96.90 euro  – 100ml 127.90 euro)
Ottavo posto '' Profumi novità 2017/2018 '' per lo storico ma nuovissimo So Real Cheap & Chic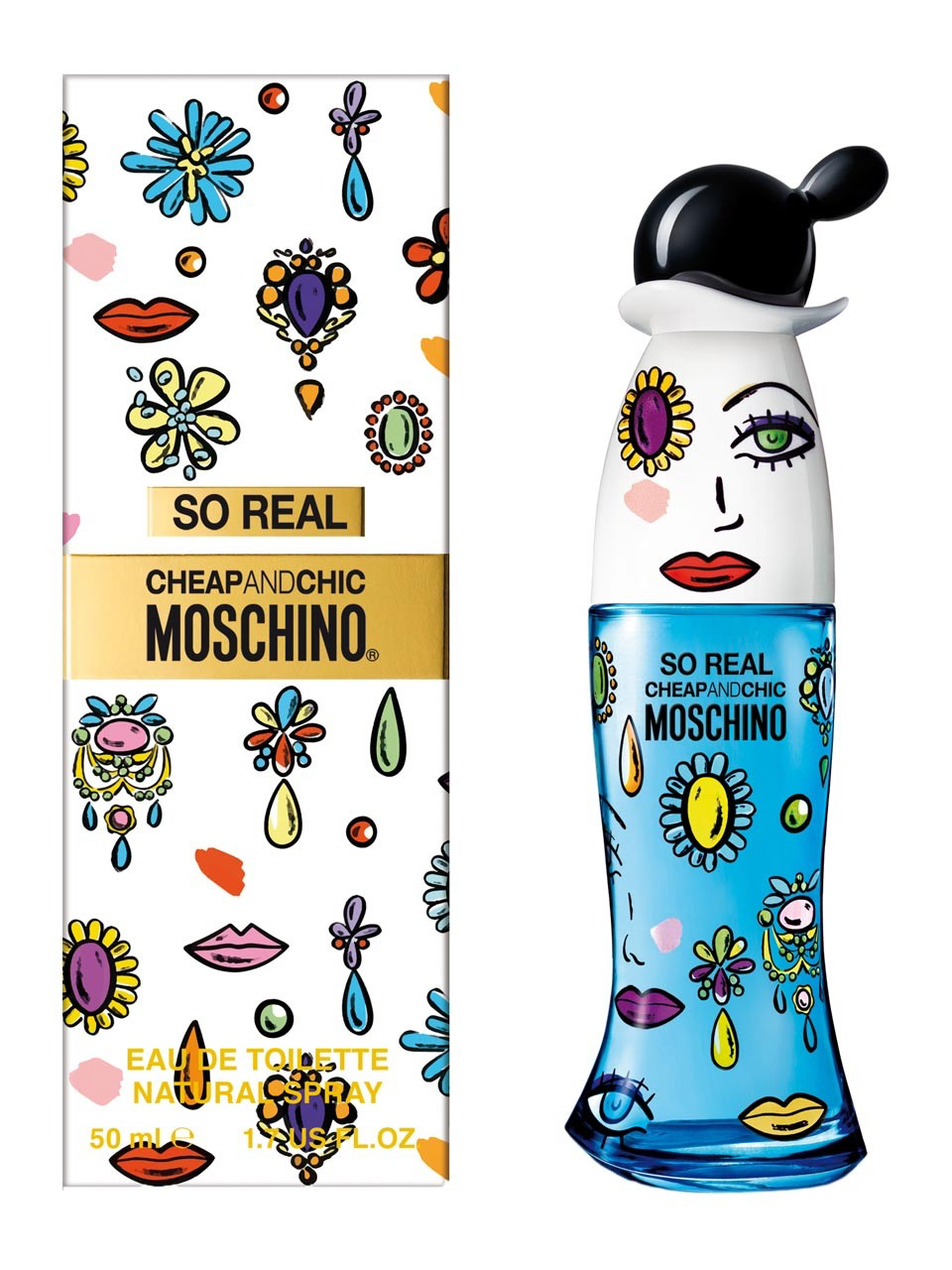 Dopo aver fatto il giro del mondo, ricevuto molteplici premi e riconoscimenti tra i più prestigiosi in più di 20 anni di storia, Moschino Cheap & Chic torna più moderna ed attuale che mai e presenta la nuovissima So Real.
La boccetta di questo profumo iconico ha sempre la stessa forma ma solo molto più pop!
(Prezzi online: 30 ml 43 euro – 50 ml 60.50 euro – 100 ml 63.00 euro)
Nono posto '' Profumi novità 2017/2018 '' per Black Perfecto by La Petite Robe Noire Guerlain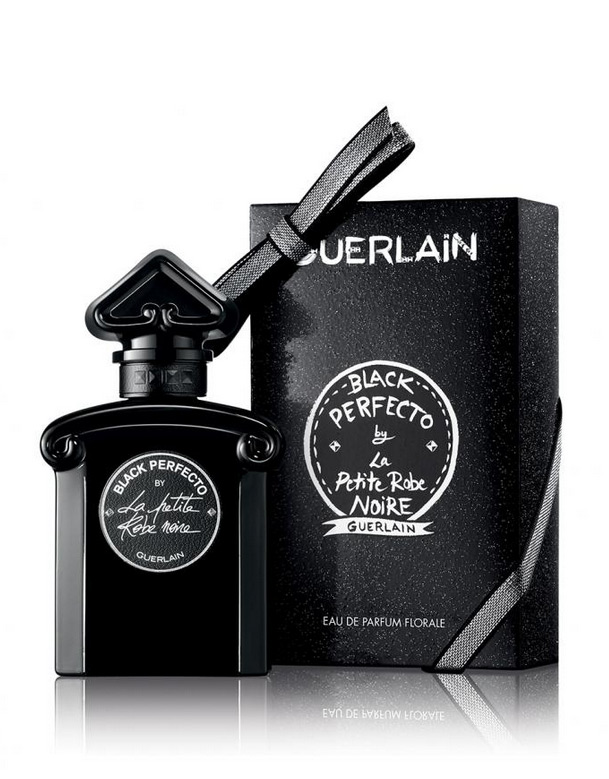 Eau de Parfum Florale che celebra la rosa in tutte le sue sfumature. L'acqua di rosa, l'essenza di rosa e l'assoluta di rosa di Grasse sono avvolte da note di mandorla e cuoio. E' l'edizione più rock di tutte ma anche super glamour e sexy, da provare assolutamente per sentirsi una vera rock star avvolta da questa aurea alla rosa! La boccetta total black con cuoio e borchie e il tappo a cuore rovesciato la rende irresistibile, davvero.
(Prezzi online: 15 ml 29.90 euro 30 ml 62.90 euro – 50 ml 87.90 euro – 90 ml 125.90 euro)
La decima postazione dei '' Profumi novità 2017/2018 '' è My Burberry Blush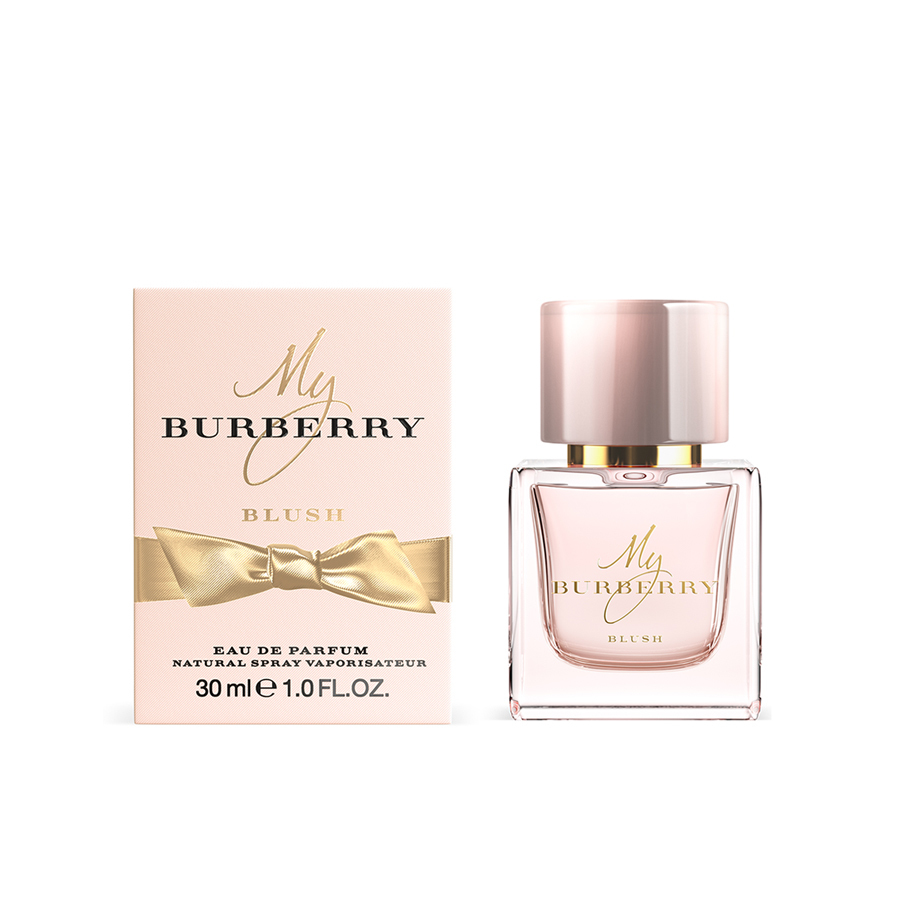 My Burberry Blush è stata creata dal profumiere Francis Kurkdjian e dal Chief Creative Officer di Burberry, Christopher Bailey, volevano che si ispirasse alle prime luci dell'alba in un giardino londinese. La fragranza si apre con note di melagrana glassata e limone, a seguire petali di rosa, mela croccante, gelsomino e glicine. La boccetta di questo profumo è delicata e femminile con questo grande tappo rosa cipria tartarugato e il collarino dorato.
(Prezzi online: 30 ml 56.50 euro – 50 ml 79.50 euro – 90 ml 114.90 euro)
Ultimo posto (ma non per importanza) di questa lista è Gabrielle di Chanel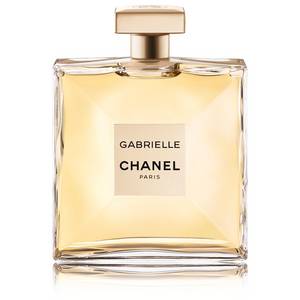 Dopo 15 anni, Chanel crea un nuovo profumo: Gabrielle, il nome di questa fragranza è didicato alla stilista ribelle e libera.
Lo spot è interpretato da Kristen Stewart, musa della fragranza, che si libera e corre verso la libertà nel film dedicato al profumo. Il profumiere Olivier Polge ha creato un bouquet di fiori bianchi, legno di sandalo, scorza di mandarino e pompelmo, e ribes, tutto da annusare!
La confezione è molto classica stile Chanel, unica ed inimitabile!
 (Prezzi online: 50 ml 95 euro – 100 ml 132.90 euro)
Ok ragazze questa lista di profumi con le ultime novità uscite in commercio è terminata, spero vi possa piacere o che vi incuriosisca almeno un pochino in modo che anche voi possiate andare a dare un'annusatina… Snif Snif…
E i vostri profumi preferiti quali sono? Riuscite a cambiare o rimanete fedeli solo ad uno? Fatemi sapere!
A presto Martina
Sono Martina ho 27 anni e sono laureata in Progettazione artistica per l'impresa.
Ho una mia linea di borse e accessori "Felis". Le mie passioni sono: la lettura, la moda, il make up, i viaggi e la buona cucina!
www.felis-lab.com