Ciao ragazze,
oggi si parla di MASCARA!
Con questo post inauguro la mia collaborazione con questo fantastico blog e anche quella che penso sarà una bella "rubrica", che ho deciso di nominare DueDiDue in omaggio a uno tra i miei libri preferiti. In ciascun post infatti vi parlerò di due prodotti che hanno qualcosa in comune: la tipologia (2 rossetti), la categoria (2 prodotti per occhi), il brand o il colore. Spero che questo primo post vi farà venire voglia di leggere anche i prossimi 🙂
Mascara

Haute and Naughty Lash

by

MAC

:
questo mascara è IN ASSOLUTO IL MIO PREFERITO. Dev'essere un mix fra il formato e il bulk (la 'crema') a farne un vero miracolo in tubetto.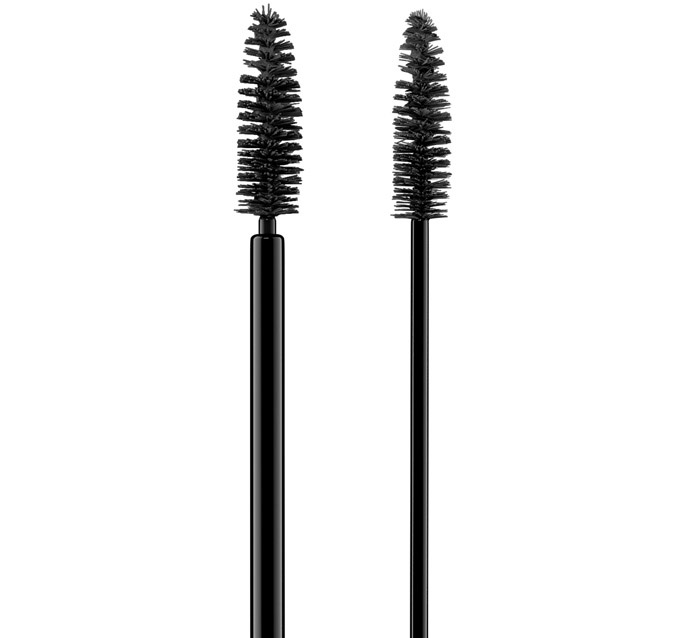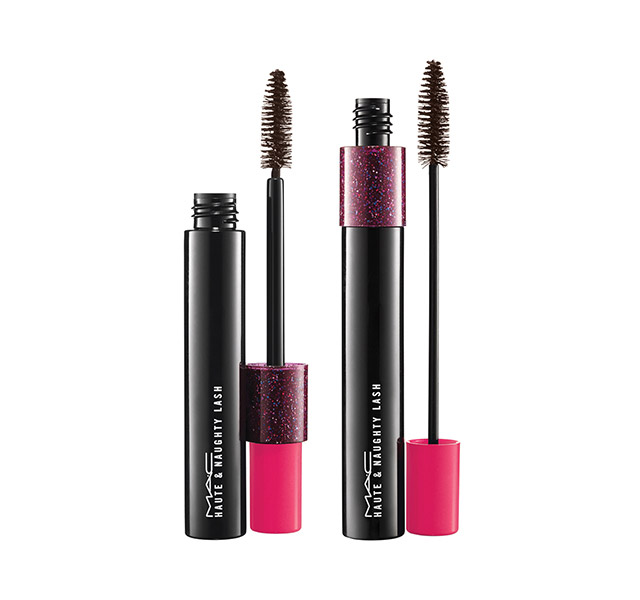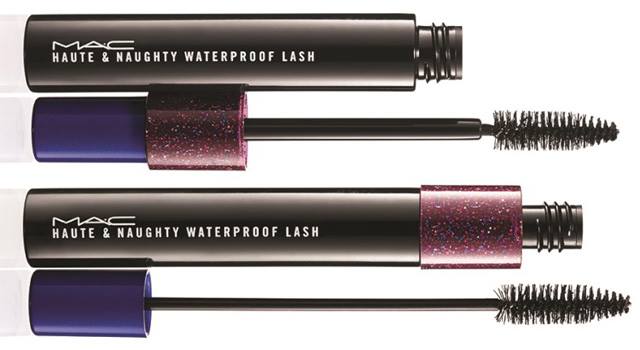 Devo ammetterlo, ho delle ciglia lunghe, folte e abbondanti, non mi posso di certo lamentare.  Se avete già letto il mio post relativo ai mascara, però, saprete che solitamente (prima di incontrare H&N) facevo passate di diversi prodotti per assicurarmi un effetto ciglia finte.
Con LUI invece non ce n'è bisogno, perchè è 'doppio'.
Lo scovolino infatti passa da 2 diversi tipi di 'imbuto' (v. foto sotto): il primo è stretto e limita molto la quantità di prodotto che rimane sulle setole; il secondo è più largo e ne rilascia di più.
Come lo uso?
Semplicemente, dopo aver usato il piegaciglia, do una prima 'mano' generale con lo scovolino n. 1*, che allunga e definisce, ma soprattutto mi permette di mettere poco prodotto alla volta. Riesco così a lavorarlo bene, stendendolo uniformemente e senza grumi.
Successivamente dopo aver prelevato altro mascara, passo il n. 2 solo sulle ciglia esterne, inspessendole e scurendole ulteriormente. Questo mi permette di conferire allo sguardo un effetto 'occhi da gatta'.
Altro motivo per cui lo amo: la forma allungata e sottile della 'bacchetta', che consente una maggiore manualità nell'applicazione. Nel 2015 ho usato e apprezzato la versione classica (foto sotto), nelle foto sopra è la versione deep black che ho inaugurato a Capodanno :))
*Lo scovolino è il medesimo, come già detto cambia l'imbuto attraverso cui passa.
Questo mascara è disponibile online e negli store/counter MAC nella versione BLACK, TOO BLACK e WATERPROOF; costa 24,20€.
Mascara

Better than sex

by

Too Faced

:
se ne sente parlare benissimo in rete. Questo mi è stato regalato da un'amica ed inizialmente non mi faceva impazzire.
Col tempo ho imparato ad usarlo e ad apprezzarlo. La forma dello scovolino è particolare (a clessidra) e forse questo mi ha un po' spiazzata: generalemente preferisco quelli conici/a punta.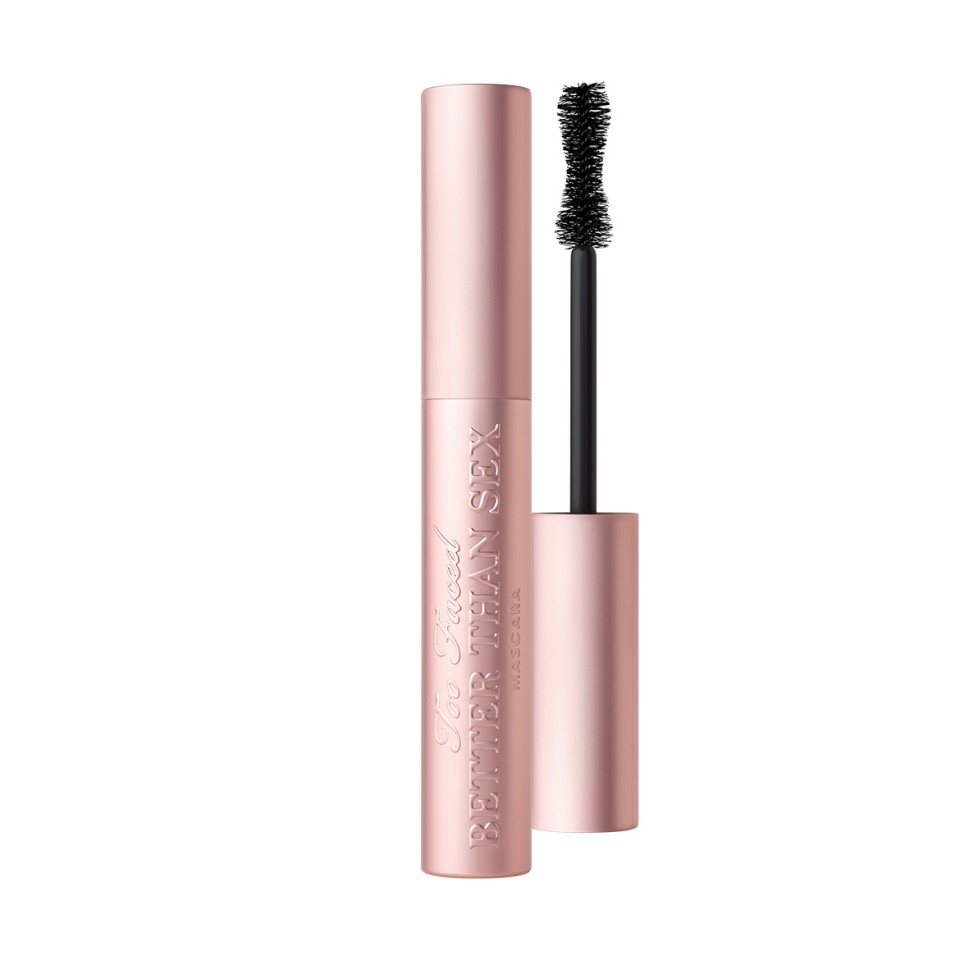 Leggendo ovunque (su blog e vari gruppi FB cui sono iscritta) tante recensioni positive, ho voluto concedergli un'altra chance. Usandolo costantemente per diversi giorni ho visto che effettivamente è molto valido.
La crema è rimasta fluida al punto giusto (l'ho aperto a settembre…), non fa grumi, allunga e definisce.
L'unica nota negativa è il pack: è di metallo, quindi pesa e peraltro se cade si 'boccia' (come nel mio caso).
Il mio superfavorito rimane Haute and Naughty (qui sopra) ma il BTS è il mio 'piano B'.
Come lo uso? Anche lui, da solo, mi permette di ottenere l'effetto wow che pretendo. Per sicurezza dò sempre 2 passate, facendo trascorrere del tempo tra l'una e l'altra.
Questo mascara è disponibile in esclusiva presso gli store Sephora o su sephora.it ed esiste solo nel colore NERO.
Nella versione mini costa 10,50€, nella versione normale full size costa 23,50€.
E voi, quali mascara adorate?
Makeup artist e beautyblogger dal 2011, con un passato nelle PR e nel marketing. Amo i cani (soprattutto il mio) e gli animali in genere. Vegeteriana da un paio di anni. Mi piace leggere, guardare le serie TV (specie quelle un po' nerd tipo The Big Bang Theory e Silycon Vallery) e la musica.
Vivo a Milano e ho 39 anni.