Buongiorno!
Oggi vi vorrei parlare della nuova linea The Naturals di Garnier, con il 96% di ingredienti naturali, senza parabeni, siliconi, oli minerali e coloranti sintetici. Siete curiosi di sapere cosa ne penso? Se sì, continuate con la lettura.. 🙂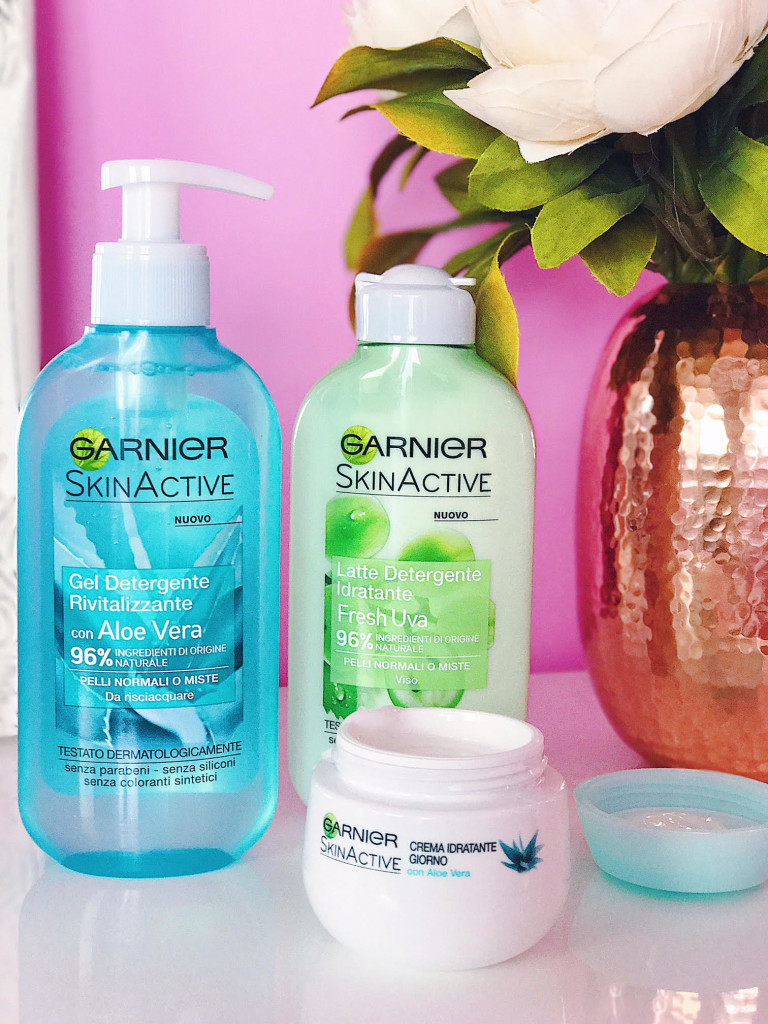 Quali sono le principali caratteristiche della gamma The Naturals di Garnier?
Naturalità: il 96% della formulazione è di origine vegetale
Trasparenza: l'etichetta mostra l'inci nel modo più trasparente possibile. Chiunque  anche chi non è esperto di inci (io compresa) può capirla, perché accanto ad ogni ingrediente c'è la spiegazione. Un paio di esempi? Accanto ad "sodium chloride" c'è scritto sale marino e accanto a "isopropyl palmitate" c'è scritto cocco.
Eco-sostenibilità: le confezioni sono 100% riciclabili e fatti da 30% di plastica riciclata (il massimo per legge). Garnier si impegna a ridurre l'impatto ambientale e ci invita a fare la raccolta differenziata (sì, il tutto scritto sull'etichetta).
La gamma è composta da diversi prodotti: quelli al miele dedicati alle pelli secche e spente, quelli all'acqua di rosa per chi ha una pelle secca e sensibile e infine quelle all'uva ed aloe vera che sono perfetti per le pelli da normali a miste.
Garnier mi ha inviato un pacchetto contenente:
il Latte detergente idratante fresh uva. L'uva (di provenienza italiana) è ricchissima di sali minerali.
il Gel detergente rivitalizzante con aloe vera. L'aloe vera è idratante ed è coltivata in Messico in modo equosolidale, ovvero garantendo un prezzo equo ai coltivatori del luogo.
la Crema idratante giorno con aloe vera 
Una bella pelle comincia sicuramente dalla detergenza. Il latte detergente è molto delicato, sia a livello di texture che di profumazione e lascia la pelle davvero morbida ed idratata. Il gel detergente è super fresco e pulisce a fondo la pelle, senza seccarla. Questi due prodotti svolgono la stessa azione pur essendo molto diversi. Sicuramente è una scelta personale: c'è chi preferisce il latte (da usare con o senza dischetto di cotone) e chi il gel. La crema idratante è molto delicata sulla pelle, idrata senza appesantire e così come gli altri due prodotti ha un profumo molto tenue e delicato.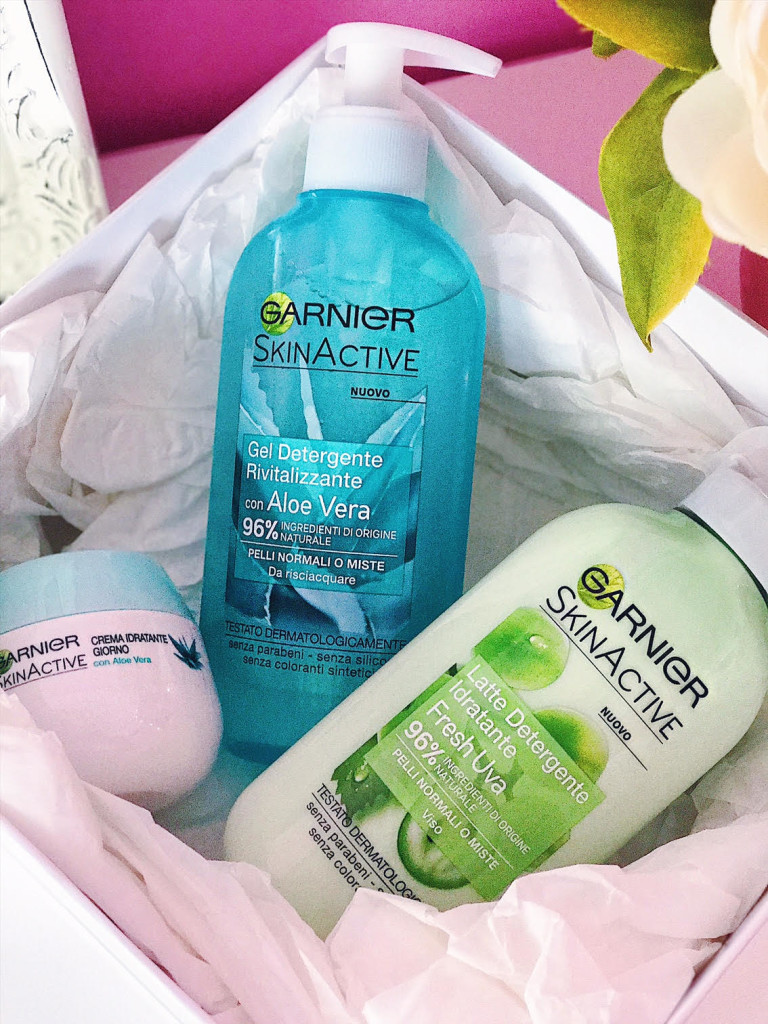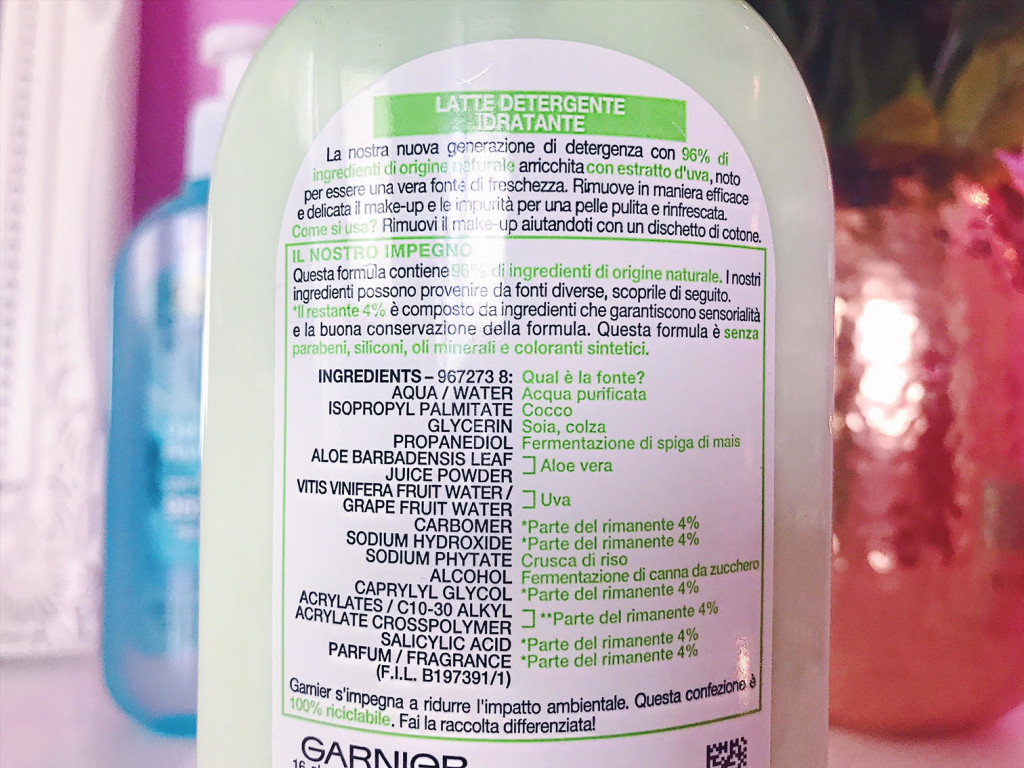 Siete curiose di provare i prodotti della linea The Naturals? Vi incuriosiscono?
Youtuber e blogger per passione, shopping dipendente per professione. ✨ Instagram: @vanessaziletti