Copia il look di Selena Gomez
Vi piace lo stile di Selena Gomez? Ecco come copiare i suoi look (con tanto di alternative low cost).
Selena Gomez, la bella e seducente ex stellina Disney ha  conquistato tutti con le sue canzoni (potrei citarvi"Can't keep my hands to my self… " oppure "With my feelings on fire guess I'm bad liar…"), ma soprattutto con il suo stile.
Oggi vi propongo 4 look da tenere sott'occhio! Siete pronti per prendere appunti?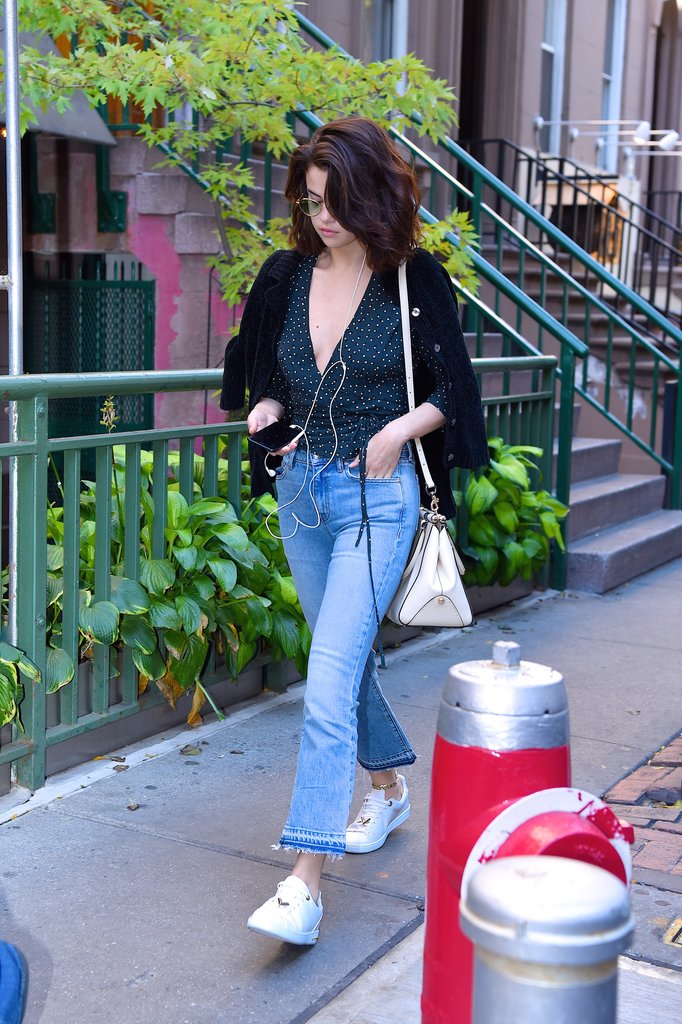 Il primo che vi suggerisco è un look casual da giorno.
Qui Selena stava lasciando il suo appartamento di New York indossando una blusa nera a pois di Rouje Anna $ 130.00, un cardigan nero vintage, dei jeans con frange di Alice and Olivia $295.00, la borsa fa parte della sua nuova collezione Coach Selena Grace Bag $ 395.00 una linea dedicata interamente alla star. Occhiali tondi vintage e sneakers Louis Vuitton $ 660.00.
                                                  Adesso la mia alternativa economica!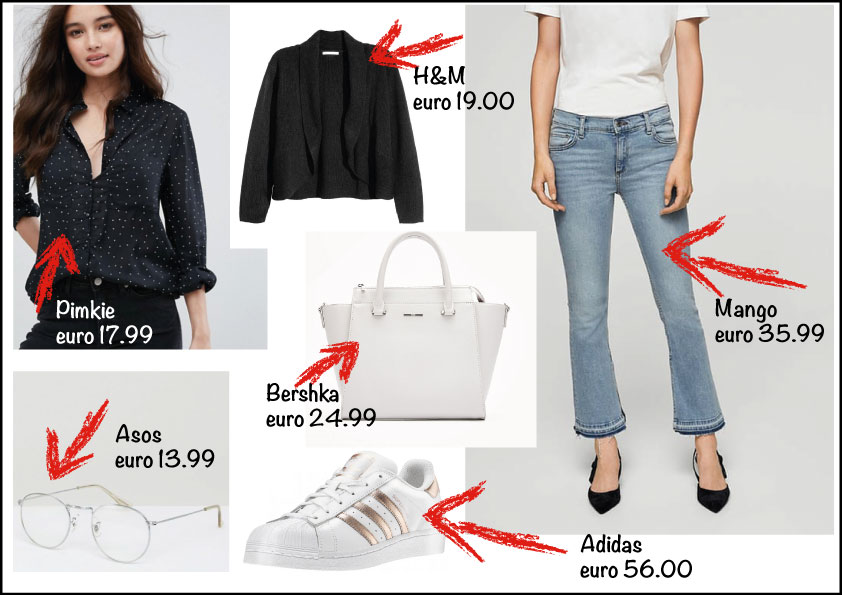 Ed ecco il secondo look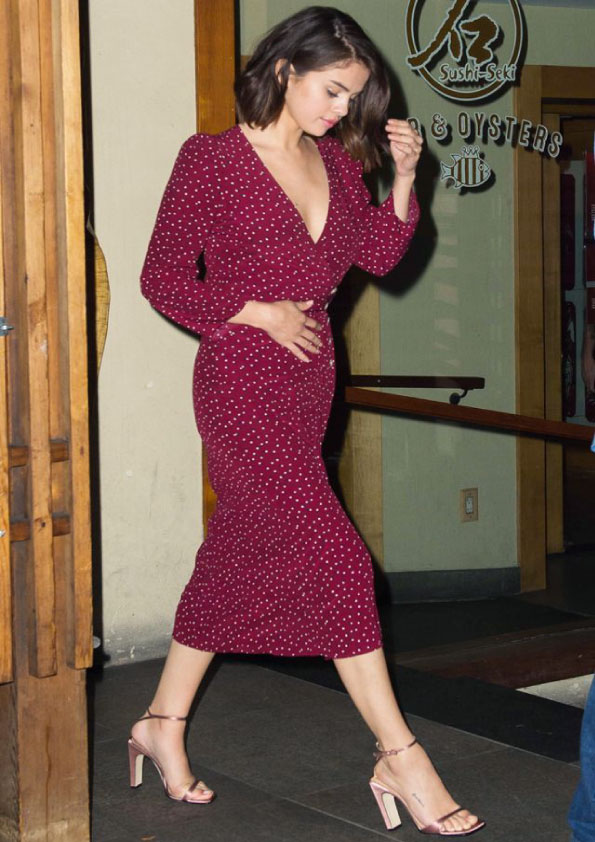 Qui la nostra celebrity indossa un grazioso abito in seta a pois rosso  con abbottonatura laterale di Rouje Anna $190.00 con la sua immancabile Coach Selena Grace Bag $ 395.00  ed un sandalo oro dello stilista Sergio Rossi $ 730.00.
                                                                     La nostra proposta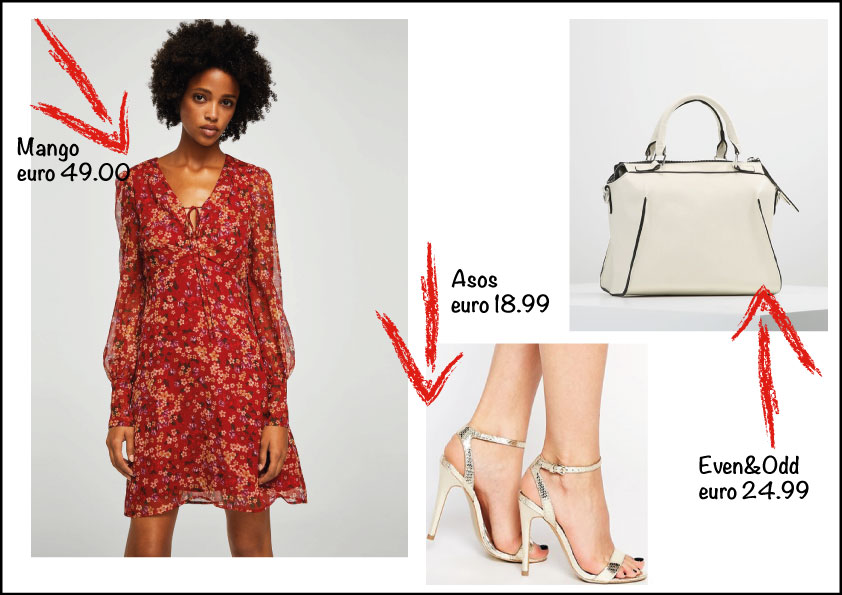 Vi ricordate del servizio di Selena uscito su Vogue ad Aprile?
Infatti incantò tutti con il suo abito floreale di Dolce e Gabbana $15.000.00 e i suoi bellissimi orecchini a cerchio di Jennifer Fisher modello Samica Hoops $550.00.
Vi propongo un look più portabile!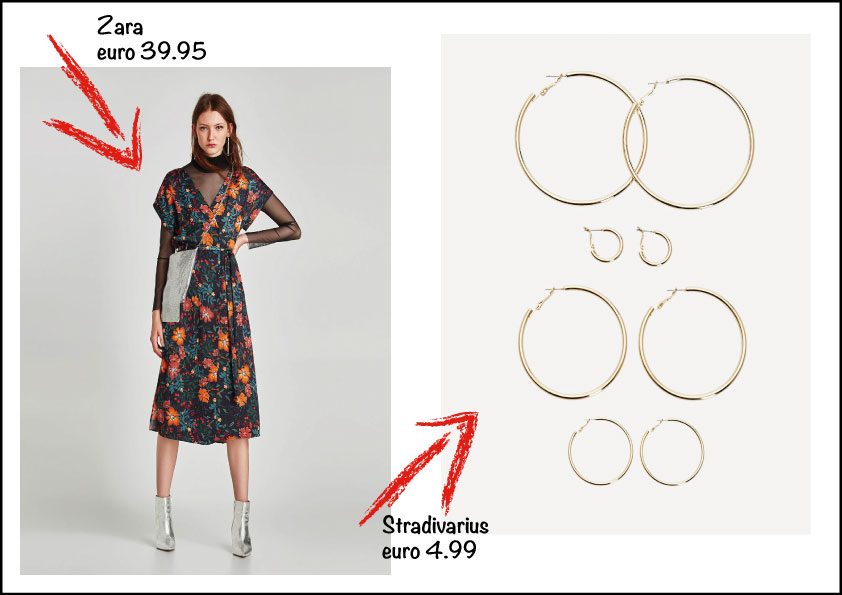 Ultimo look per oggi
Eccola al Met Gala indossava un abito in seta e pizzo con paillettes ricamate a mano, pensato esclusivamente per lei da Stuart Vevers direttore creativo di Coach.
                                          Vi propongo 4 abiti da prendere spunto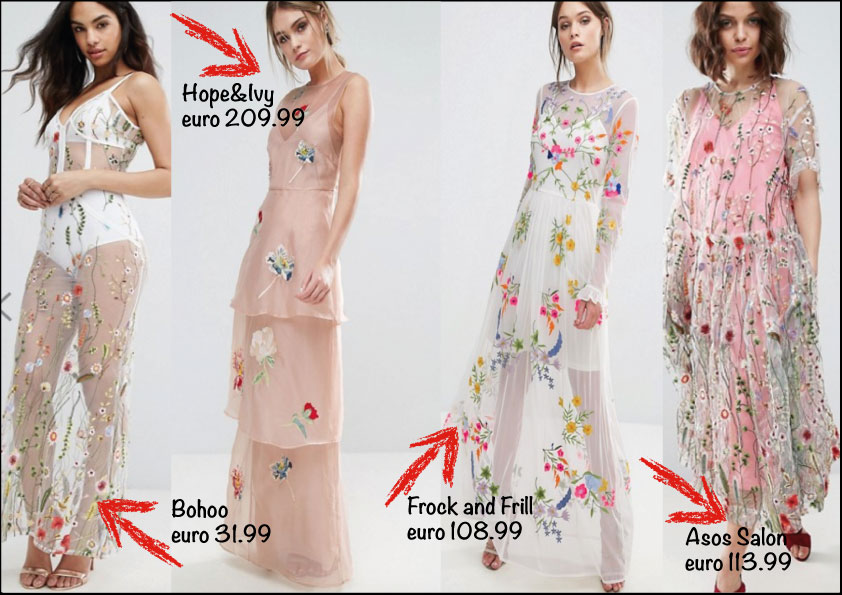 Certo che la Gomez se ne intende di stile, vero?
A me piace tanto il suo look, e voi?
Vi sono piaciute le mie proposte?
Sono Gabriella, una Fashion Designer e Youtuber.
Fin da piccola ho sempre avuto un debole per l'arte e la moda, ma sopratutto per il disegno.
Se non avessi la capacità di esprimermi con una matita e un foglio lo farei diversamente perché creare è una mia priorità e non un hobby.
Inoltre amo viaggiare e il Body Building