Le occhiaie sono probabilmente uno dei problemi maggiori che la mattina ci affligge. Le cause e le tipologie sono tantissime, ma ecco alcuni consigli per curare, ridurre e nascondere le occhiaie!
Innanzitutto le cause possono essere molte: non aver dormito abbastanza, stress, scorrette abitudini alimentari, allergie o semplicemente genetica. Ma prima di capire come nasconderle, il mio consiglio e' quello di provare ad avere una routine salutare e regolare, dopo di che' vi proponiamo qualche rimedio per ridurre le occhiaie.
CREMA CONTORNO OCCHI
Partiamo dal presupposto che una buona crema per la zona occhi fa già la differenza. Ne esistono di tantissimi tipi e per svariati scopi. Io vi consiglio quella della Kiehls Creamy Eye Treatment with avocado, super idratante e più adatta alla sera che non al mattino. E da poco sto provando quella di Kiko Skin Trainer Eyes che ha un applicatore in ferro che aiuta a spargere la crema e sgonfiare le occhiaie, seguendo il concetto "cucchiaini freddi".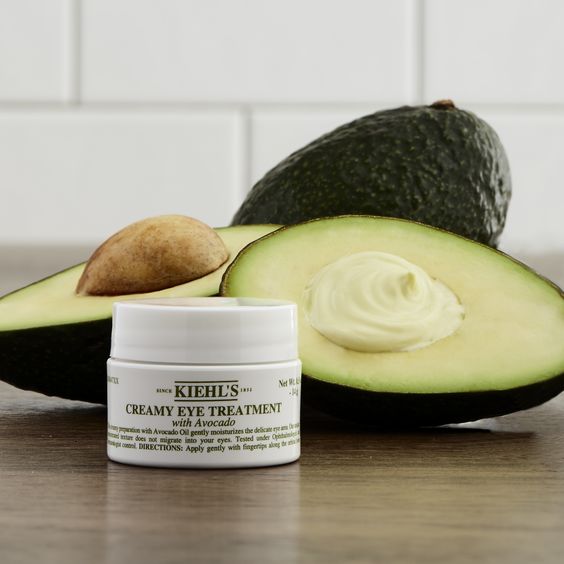 CUCCHIAINI FREDDI
Occhiaie e i rimedi della nonna: un trucchetto molto semplice, efficace e low cost. Il rimedio consiste nel mettere dei cucchiaini in frigo e lasciateli lì tutta la notte. Dopodiché la mattina, con delicatezza, li appoggiate per pochi secondi sulla zona interessata, che si "sgonfierà".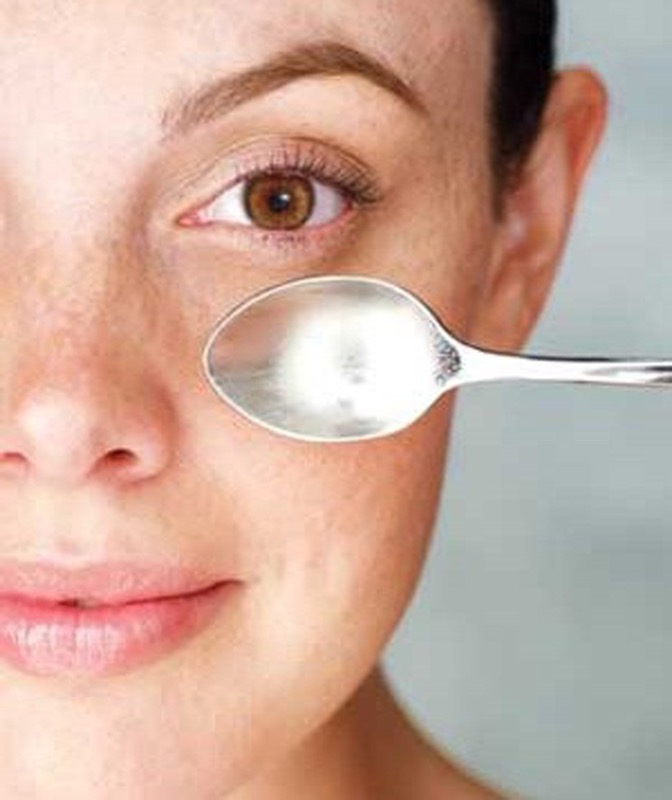 BUSTINE THE VERDE
Anche questo è un rimedio fai da te e a basso costo. Il tutto consiste nel conservare le bustine di the verde, utilizzate in precedenza e mantenute in frigo, e appoggiarle per qualche minuto sulle occhiaie. In poco tempo avrete uno sguardo meno gonfio e più luminoso.
MASCHERE
In particolare sono molto efficaci quelle all'argilla rosa, che essendo molto delicata la si può tranquillamente usare per creare delle maschere adatte alla zona del contorno occhi. Oltre a eliminare le occhiaie scure, la maschera all'argilla rosa è tra i rimedi più efficaci anche per sgonfiare le borse sotto gli occhi.
Dopo aver trattato la zona occhiaie, è il momento del make up: ma come si nascondono?
COLOR CORRECTING
In questo caso, bisogna creare uno strato sottile e ben sfumato nel colore che annulla quello dell'occhiaia. (Pesca e albicocca per le occhiaie di media intensità, mentre arancio se sono più scure). Dal momento che ogni pelle e' diversa, vi consiglio di capire come fare su voi stessi la correzione delle discromie, utilizzando la ruota dei colori. Ovvero, se avete una macchia rosa, il colore per neutralizzarla e' il verde, e cosi' via.
Successivamente si applica sopra la base o il correttore. MAI il contrario e utilizzate questa tecnica solo se estremamente necessaria.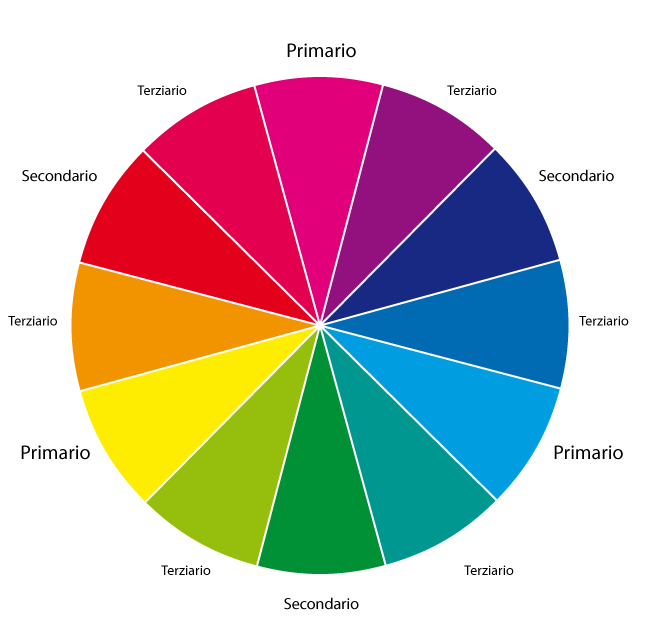 CORRETTORE
Senza dubbio l'alleato migliore per il problema occhiaie, ma solo se scelto bene! I correttori migliori per il contorno occhi sono quelli "liquidi" e se ne possono trovare di coprenze differenti. Ovviamente, la scelta dipende da quanto pronunciate siano le occhiaie. Evitate quelli in stick che sono decisamente troppo pesanti per quella zona.
Tra i correttori liquidi vi consiglio senza dubbio il famoso Nars radiant creamy concealer, uno dei più chiacchierati e con il quale io mi trovo bene da anni: ottima coprenza e durata.
Un altro correttore molto valido, più economico e utilizzato da molte ragazze del team è il Maybelline Anti Age, un prodotto veramente ottimo ma con la pecca di non avere una grande scelta di tonalità.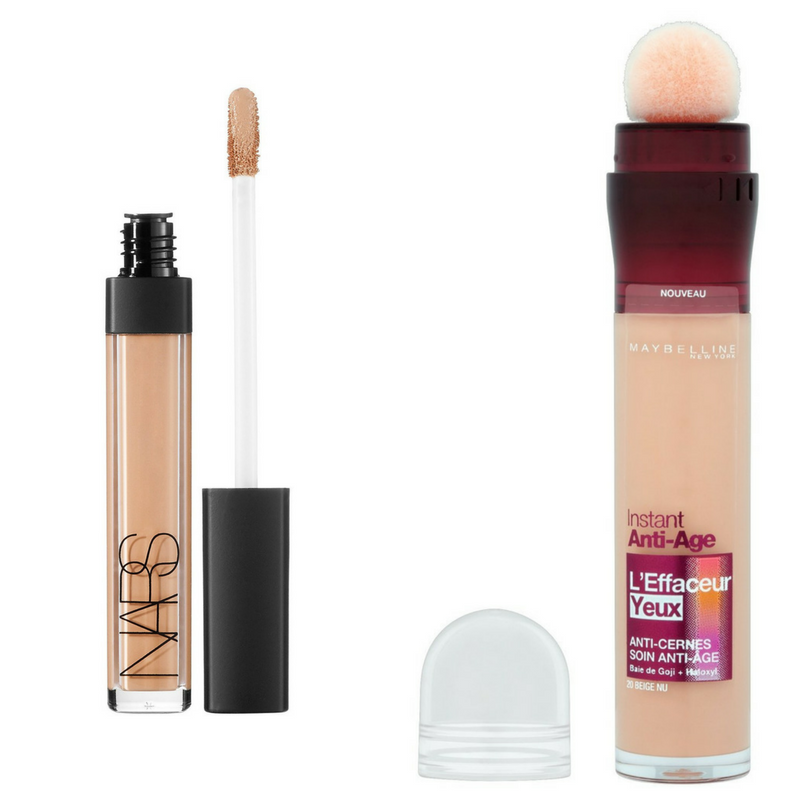 Anche il NYX Dark Circle concealer è un prodotto molto abbordabile e di buona qualità. Ha una texture più grassa rispetto alle proposte precedenti ed un finish piuttosto luminoso. Io lo utilizzo insieme al correttore di Nars e con questa combo mi trovo molto bene!
Alcuni fondotinta e correttori sono stati inseriti nei TOP del 2017: clicca qui per scoprire quali sono!
OCCHIAIE: I consigli di Vanessa
Infine, se volete avere qualche dimostrazione e anche qualche trucchetto in più, vi consiglio assolutamente di guardare il video di Vanessa proprio a tema occhiaie! In cui vi propone anche facilissimi DIY molto utili per ridurre e sgonfiare il contorno occhi. Non potete perdervelo!
Fateci sapere nei commenti se anche voi utilizzate questi trucchetti per ridurre le occhiaie e se avete rimedi alternativi!
Cecilia
Mi chiamo Cecilia, ho 23 anni e sono una studentessa universitaria all'estero. Tra le mie tante passioni non potevano mancare la moda, il make up, la skincare e ovviamente i viaggi. Spero che il blog possa essere un rilassante e interessante passatempo!