Fenty Beauty, la famosissima linea di Rihanna, arriverà in Italia il 6 Aprile da Sephora. Il brand e' chiacchieratissimo, ma cosa lo rende cosi' celebre? Continua a leggere per sapere cosa ne penso del fondotinta Pro Filt'r Matte Foundation e per scoprire tutta la collezione di make up!
Negli ultimi mesi, il brand di Rihanna ha attirato moltissimi fan, non solo per la qualita' ma anche per il fatto che il suo fondotinta abbia addirittura 40 tonalita'. Lo scopo e' infatti quello di far sentire ognuno incluso nella collezione.
Quali sono i prodotti must-have di Fenty Beauty?
Pro Filt'r Matte Foundation
Uno dei prodotti must-have di Rihanna e' senza dubbio il fondotinta, celebre soprattutto per la sua capacita' di includere chiunque: e' impossibile non trovare la tonalità giusta! Se siete curiosi di cosa ne penso, a fine articolo la mia recensione del fondotinta!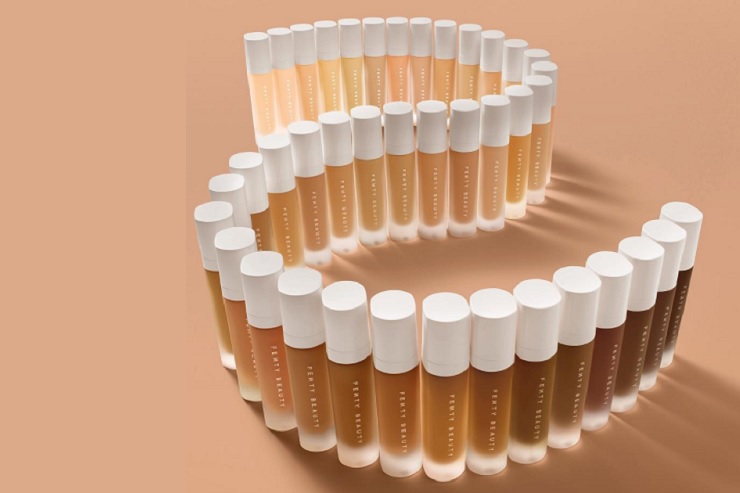 Match Stix Matte
Un altro celebre prodotto e' il Match Stix Matte, ovvero un correttore in stick che può anche essere utilizzato per il contouring. Anche in questo caso, finish opaco e promette una tenuta lunghissima.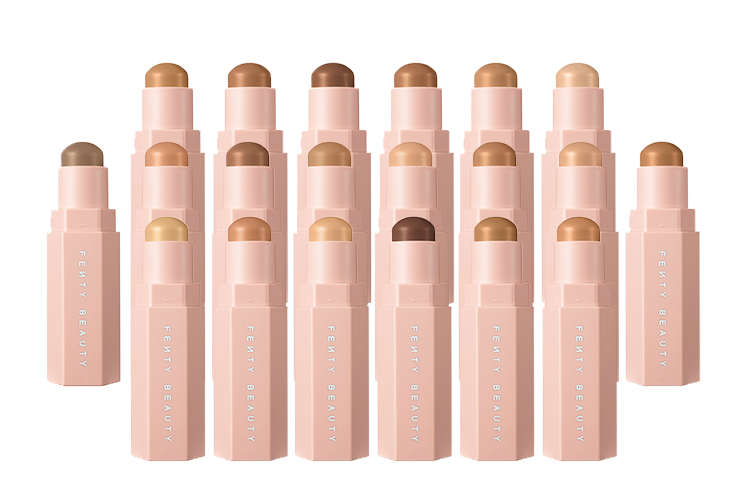 Illuminanti in stick e in polvere
Chi non ha sentito parlare gli illuminanti!  I Match Stix Shimmer sono degli illuminanti in stick in ben 10 tonalità diverse, dai più comuni ai colori più particolari come il rosso o il viola!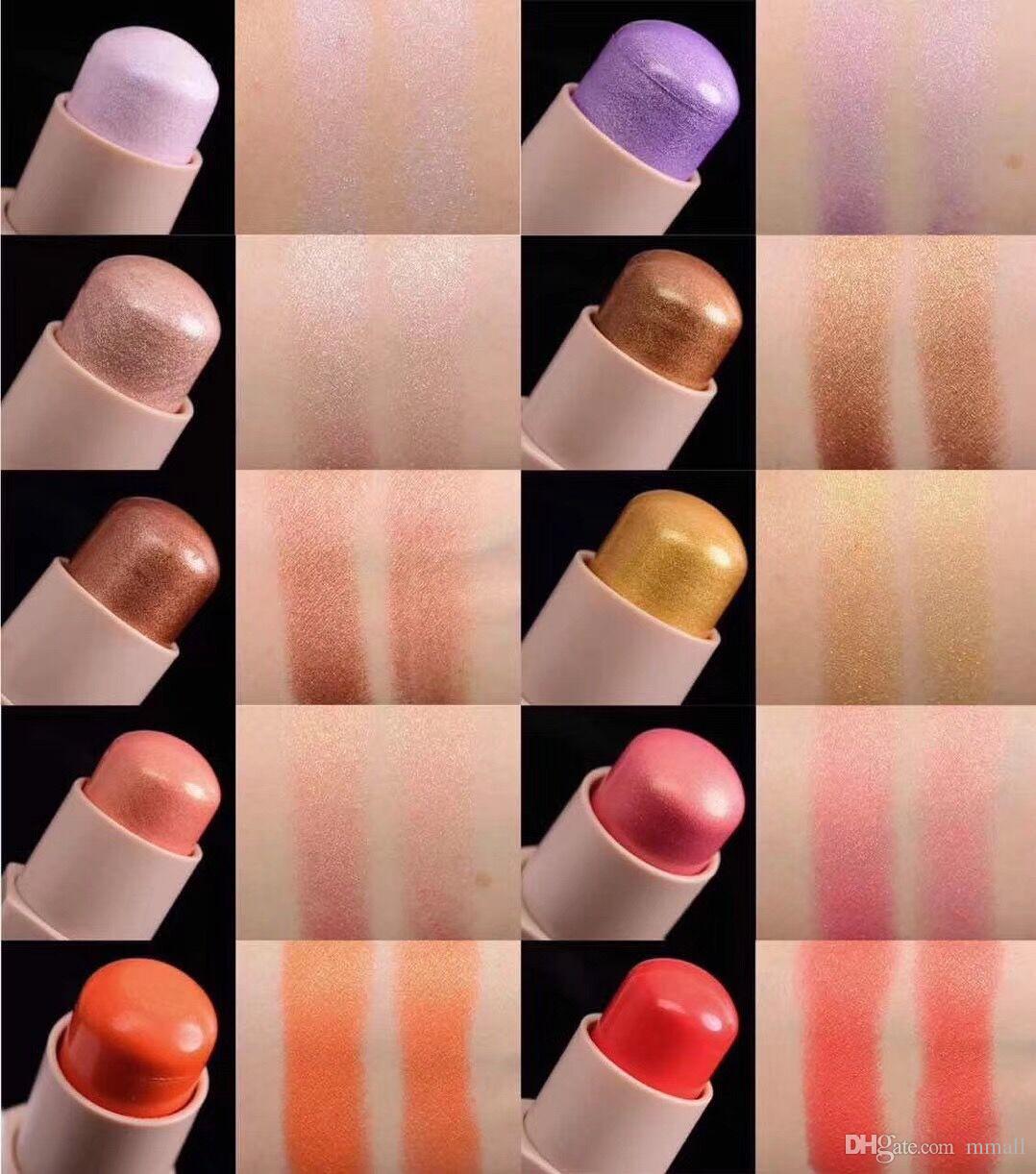 I Killawatt Freestyle Highlither, invece, sono sei illuminanti che propongono una formula un po' diversa dal solito. La formulazione e' infatti conosciuta come cream to powder, che dovrebbe garantire una durata lunghissima.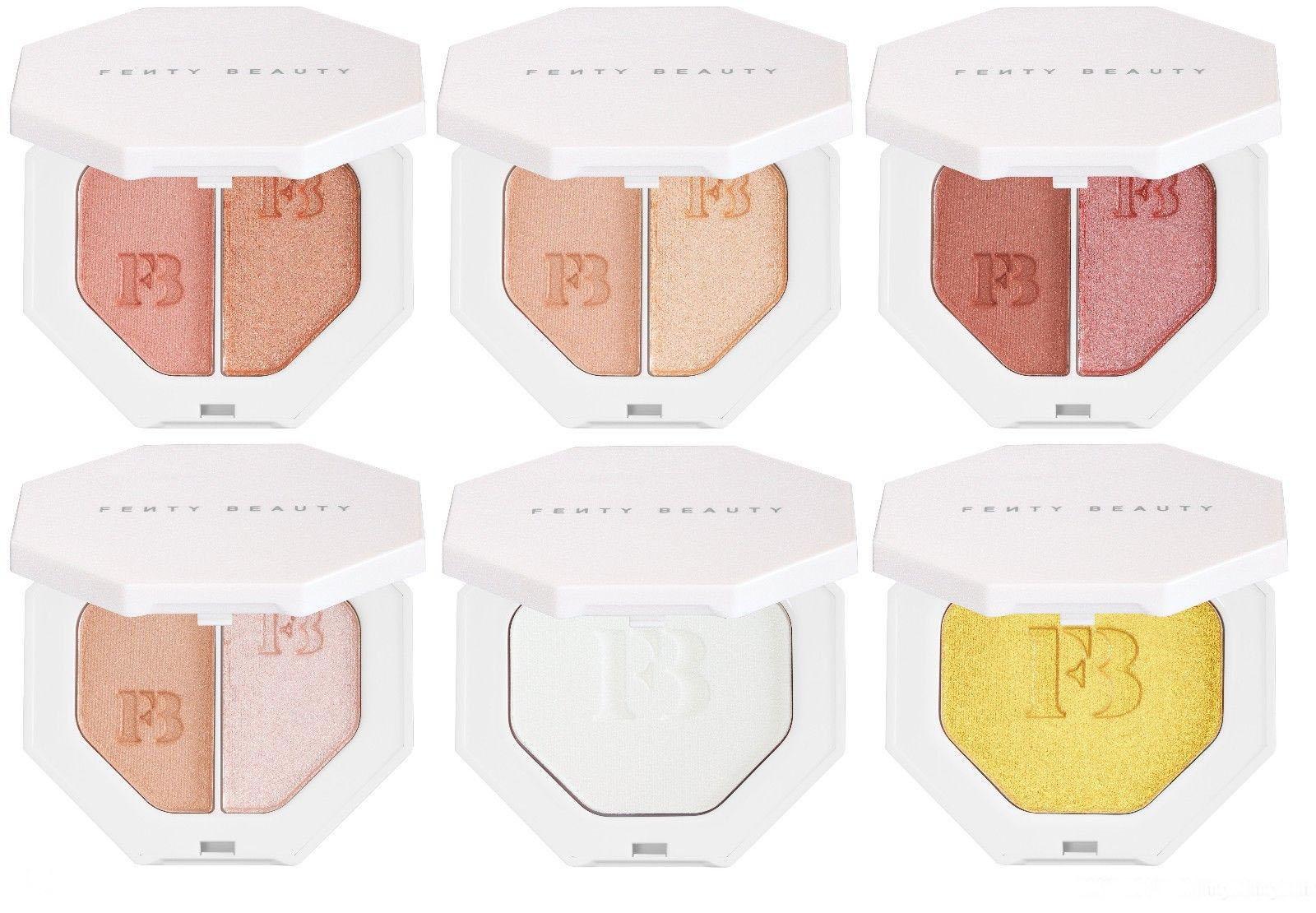 Mattemoiselle Lipstick
Anche i lipstick di RIhanna sono stati chiacchieratissimi dalle youtuber del mondo. Hanno un finish matte e sono disponibili in 14 tonalità diverse, da quelle più "normali" a colorazioni come il verde, viola e blu! La formula sembra molto pigmentata e comunque dovrebbe garantire comfort alle labbra.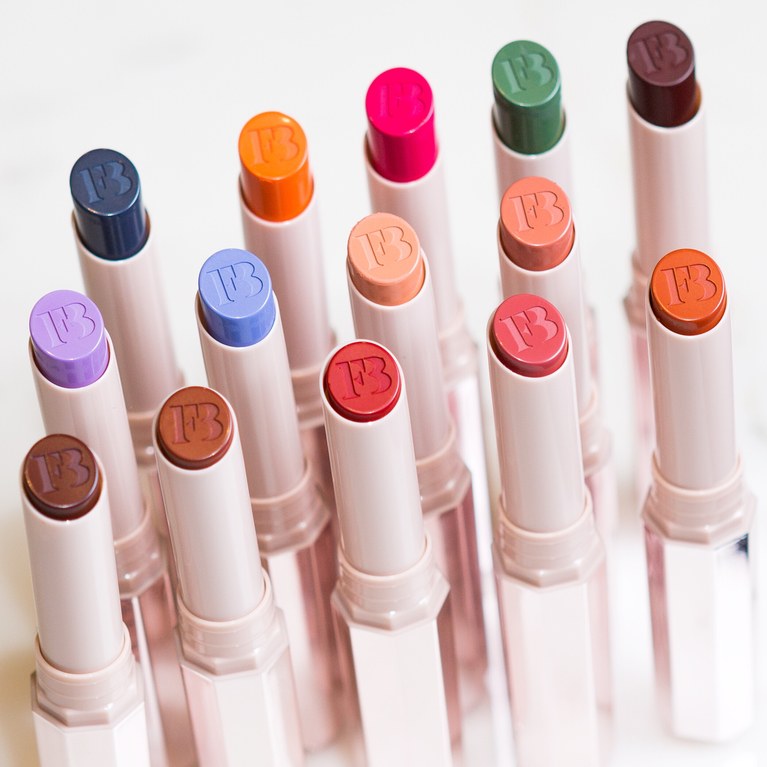 The Stunna Lip Paint
Insieme al fondotinta, credo che questo sia il secondo prodotto più conosciuto del brand. Stiamo parlando di una tinta per le labbra, disponibile solo in un bellissimo rosso intenso con sottotono neutro e perfetto ad ogni incarnato. Cio' che lo rende nuovo e' l'applicatore che rende molto facile la stesura. Anche il packaging e' molto originale!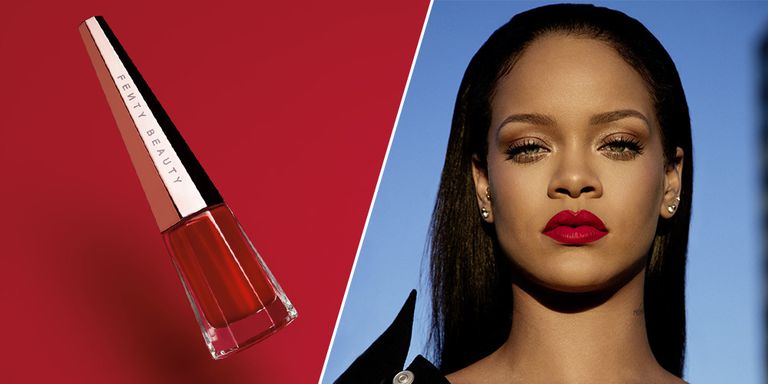 Fenty Beauty Pro Filt'r Matte Foundation: cosa ne penso?
Incuriosita dal brand e dalle numerose recensioni, mesi fa ho acquistato il fondotinta. Il fondotinta e' dal finish opaco, con una medio-alta coprenza e una durata molto buona. La tonalità adatta a me e' una tra le più chiare, il numero 150. Io personalmente lo stendo con le mani, poiché essendo liquido, mi trovo bene con questo metodo. Ne basta veramente poco per coprire il viso. Io ho una pelle mista, che tende a lucidarsi leggermente nella zona T, ma questo fondotinta riesce a resistere molto bene alla lucidità. Essendo oil free reagisce molto bene a sudore e umidità.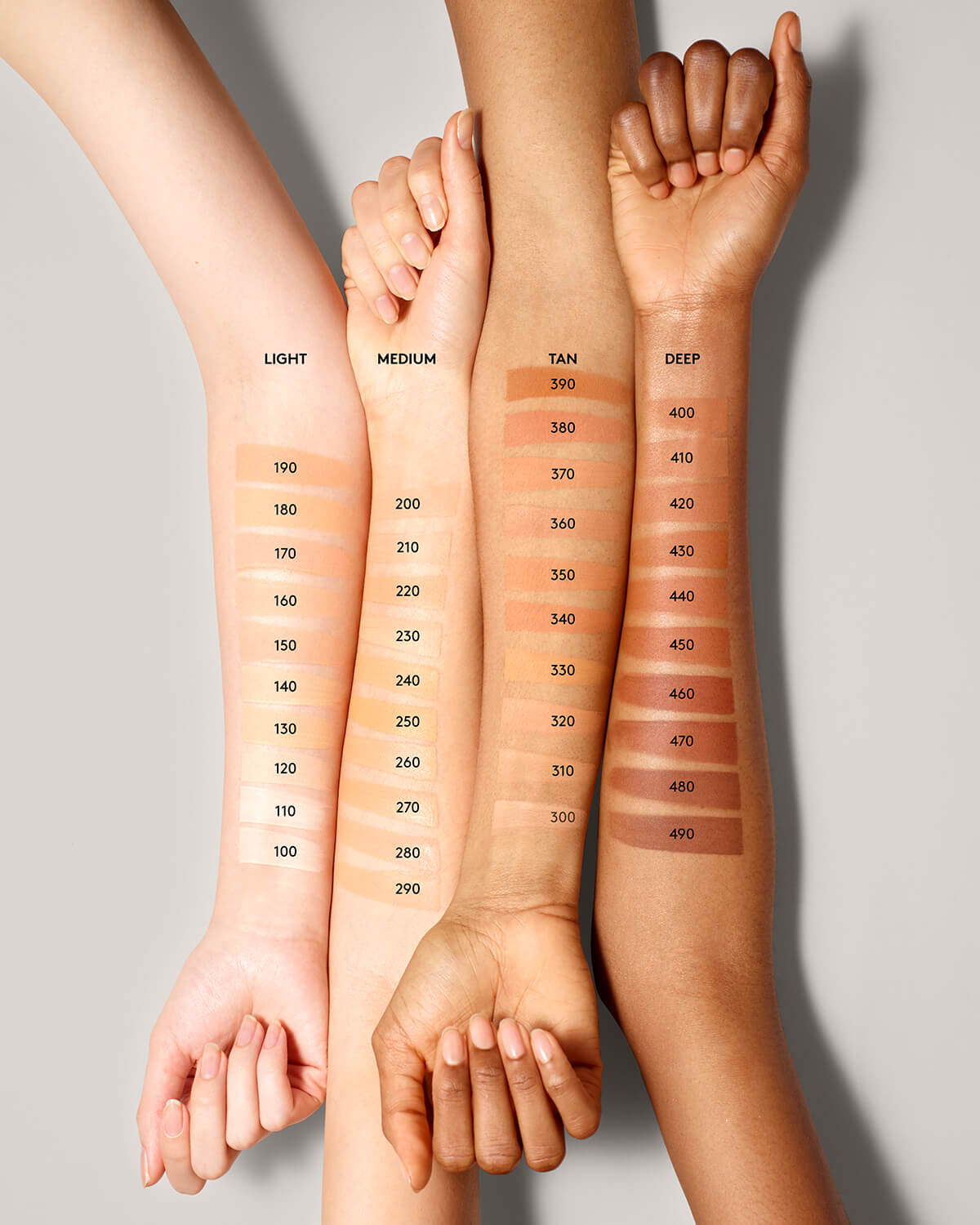 Il prezzo dovrebbe essere di 33 euro circa, in media con i prodotti in vendita da Sephora.
In conclusione, amo questo fondotinta. Mi piace la performance generale, la facilita' di stesura, la vasta gamma di colorazioni e la coprenza che pur essendo medio-alta, non appesantisce la pelle. Lo promuovo a pieni voti!
E voi, cosa vi aspettate da Fenty Beauty? Avete già provato o pensato di acquistare qualche prodotto? Fatecelo sapere nei commenti!
Mi chiamo Cecilia, ho 23 anni e sono una studentessa universitaria all'estero. Tra le mie tante passioni non potevano mancare la moda, il make up, la skincare e ovviamente i viaggi. Spero che il blog possa essere un rilassante e interessante passatempo!