Con questo post vorrei inaugurare una nuova rubrica per condividere con voi alcuni dei miei capi, accessori e prodotti preferiti, sperando di darvi alcuni spunti interessanti su cosa comprare online.
Cominciamo con il beauty, che ne dite?
Uno dei prodotti più popolari al momento è il Jade Roller: un rullo di quarzo o di giada che potete utilizzare per stimolare la microcircolazione, ridurre borse e occhiaie, tonificare la pelle, prevenire la formazione di rughe e lenire la pelle. La giada viene utilizzata da millenni nella tradizione cinese e le sono attribuite tantissime proprietà.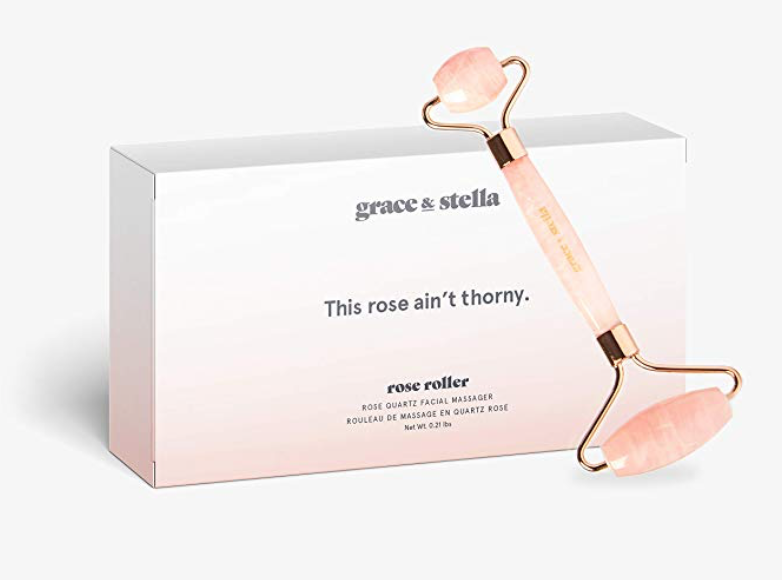 Io sto testando da alcune settimane questo prodotto e mi ci sto trovando davvero bene.
Per quanto riguarda l'abbigliamento io da agosto inizio già a guardare alcuni capi autunnali, ma può anche essere l'occasione giusta per fare alcuni acquisti mirati, soprattutto se si trovano delle belle occasioni!
Ultimamente stanno spopolando i top con le maniche a sbuffo ed io ho acquistato questo crop top bianco (che trovate anche nel nero) e un bellissimo top monospalla rosso!
Se non l'avete, può essere l'occasione giusta per acquistare un bel chiodo di ecopelle, nel classico nero o magari in un bel color nude.
Verso i primi di settembre ricomincio ad utilizzare i jeans e quando ho visto questi me ne sono letteralmente innamorata! Cosa ne dite vi piacciono?
Infine non potrei non parlarvi di scarpe. Tra i miei ultimi acquisti ci sono le celeberrime Hangisi di Manolo Blahnik delle quali mi sono follemente innamorata guardando Sex and the City! Più che delle scarpe sono delle vere opere d'arte!
Le trovate in tantissime varianti di materiale, tacco e colore. Sicuramente quelle più iconiche sono nel blu, proprio come quelle di Carrie! Io le ho prese nel color smeraldo in seta e ho già aggiunto molti altri colori alla mia wishlist…
Potrei andare avanti e parlarvi di tantissimi altri capi e accessori, ma direi che per oggi mi fermo qui. Vi lascio comunque diverse immagini con i relativi link 🙂
Vi piace questa rubrica con consigli su cosa comprare online? Vorreste altri post simili? Fatemelo sapere qui sotto nei commenti! 🙂
Un bacione
Vanessa
Disclaimer: Questo non è un post sponsorizzato. Contiene link affiliati.
Youtuber e blogger per passione, shopping dipendente per professione. ✨ Instagram: @vanessaziletti