Ciao ragazze! Una delle fisse degli ultimi mesi sono… the e tisane! Tutti ci dicono che dobbiamo bere acqua ecce cc… ma molte volte soprattutto con il freddo non è facile ecco perché un motivo in più per consumarne.
Volevo consigliarvi qualche the e tisana particolare che ho avuto modo di sperimentare in quest'ultimo periodo e non solo… perché non consumarle dentro delle carinissime tazze!?!?


INIZIAMO!
Il primo The che consumo regolarmente è quello della Lipton Vaniglia e Caramello, è a base di the nero, ideale quindi per la mattina (vista l'alta concentrazione di Teina) e ha un sapore dolce ed intenso, io preferisco non zuccherarlo visto il gusto dolce che ha grazie alla vaniglia e il caramello!



Un infuso davvero ottimo è quello della Pompadour ai Frutti di Bosco e vitamine, un vero concentrato di sapore, mi piace assaporarlo anche nel tardo pomeriggio (così non rischio di non dormire) una dolce coccola a metà giornata.
Il the delle principesse di Quai Sud France è davvero fantastico, oltre ad essere buonissimo al suo interno ha degli zuccherini rosa a forma di vestitino… buonissimo ma anche molto scenico per un regalino!
Infuso Neavita Melagrana e Arancia, ricco di vitamina C, mi piace tantissimo davvero, è un infuso che non ha la bustina ( questo come anche il the delle principesse) ma ha bisogno dell' infusore, mi piace prenderlo la sera quando ho un momento in più magari anche dopo la doccia… un super relax!
La tisana che invece uso per favorire la digestione o se mi sento un po' gonfia è quella di Alce Nero, è caratterizzata dal gusto fresco della menta, insieme al sapore delicato della camomilla e del finocchio, che la rendono ideale per essere consumata soprattutto dopo i pasti.
In ultimo ma non per importanza vi consiglio una scoperta nuovissima il The bianco Mango e Limone della Sir Winston The, l'abbinamento con il mango e il limone rende questo tè bianco una bevanda
delicatamente dolce e incredibilmente avvolgente.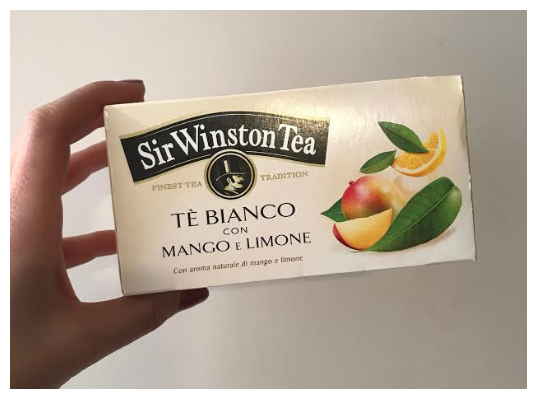 Ragazze consiglio di consumare tutti i the, le tisane e gli infusi senza zucchero (se proprio non ci riuscite aggiungete un pochino di miele) … il nostro corpo vi ringrazierà ehehe e soprattutto evitiamo così di alterarne i gusti!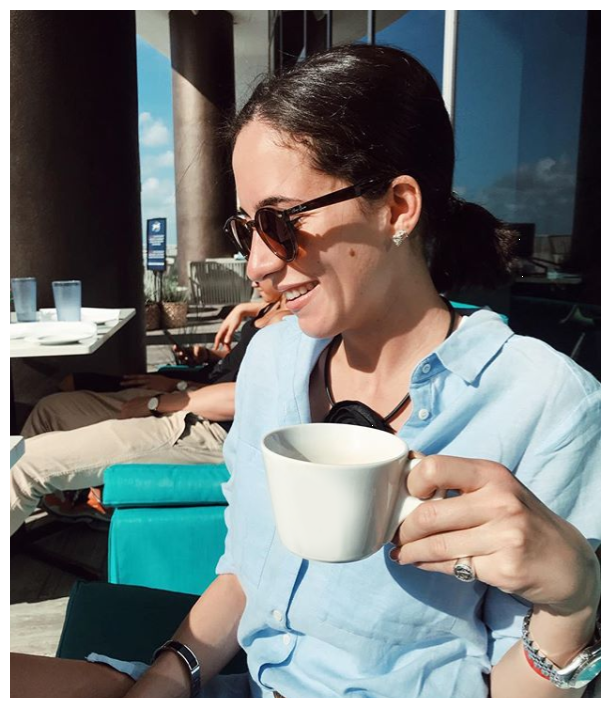 E ora passiamo a dei PRATICISSIMI consigli… dove consumare queste fantastiche bevande…
Su amazon ho trovato l'infusore ad unicorno, una vera chicca!
Lo sapete che la mamma di Vanessa è un artista?! E' una bravissima pittrice e può personalizzarvi su ceramica ciò che vi piace… anche le tazze! E' una meravigliosa idea sia da regalare sia da avere per se! Io adoro gli oggetti personalizzabili, rendono tutto più unico!
Sul sito di Legami ci sono una quantità di tazze meravigliose, molte anche con il tappo in silicone, vi consiglio di darci uno sguardo!


… come ultima tazza/infusore vi lascio questa a forma di gatto, carinissima! La potete trovare anche questa su amazon!


Ragazze se bere the, infusi e tisane è la vostra passione non esitate a scriverci delle novità da provare!
XoXo Martina
Sono Martina ho 27 anni e sono laureata in Progettazione artistica per l'impresa.
Ho una mia linea di borse e accessori "Felis". Le mie passioni sono: la lettura, la moda, il make up, i viaggi e la buona cucina!
www.felis-lab.com